Opening Ceremony of Saraya Goodmaid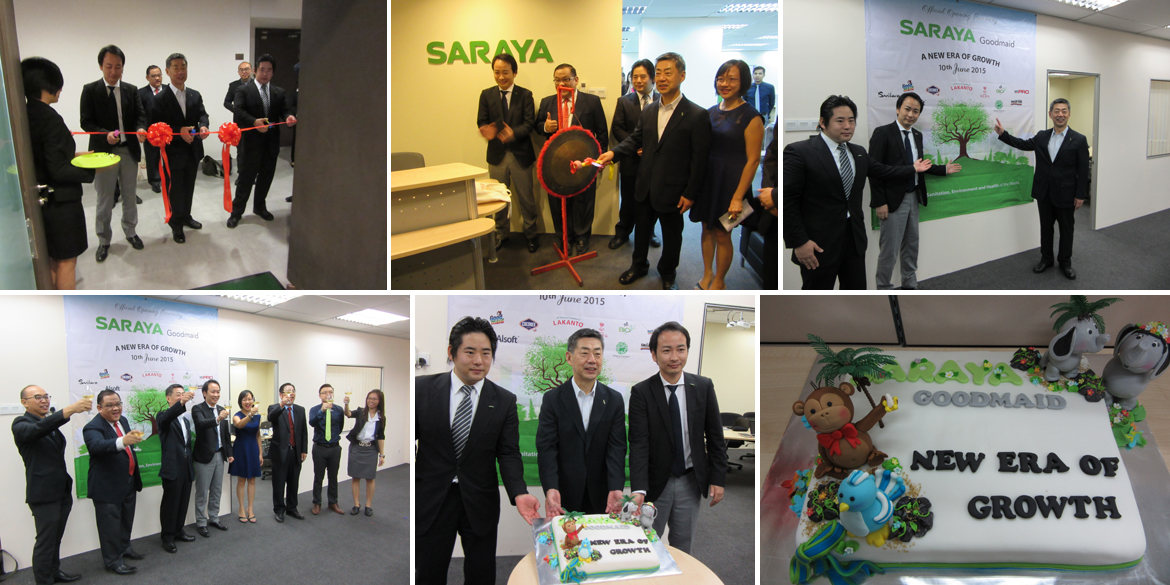 A very exciting milestone for Goodmaid Chemical Corporation (GCC), GCC are glad to be part of Saraya family member. To smoothly expand both SARAYA and Goodmaid business in Malaysia, Saraya Goodmaid Sdn Bhd was formed and held ceremony of Saraya Goodmaid Sdn Bhd in Jaya One in April 2015.

The launch was initiated by Mr. Yusuke Saraya, The President of Saraya Group, Mr. Ittoku, CEO of our holding company and Mr. Ishikawa, COO of Saraya Goodmaid, cutting the opening ribbon in Jaya One new office.